In a digital world, full of information and lost emails, it's no surprise that companies don't actively seek out worker feedback. Surveys can require a fair amount of time and resources if the company strives for accuracy. As a result, this type of internal research often isn't given the attention it needs, or worse, it gets overlooked completely. In today's workplace, not listening to the concerns, joys, and overall comments of the employee can be the downfall of any company.
A formidable survey provides valuable insight into major aspects of the company. This could include, but is by no means limited to, the culture, internal communications, engagement, and manager-to-coordinator relationships. Understanding your employees and how they interact with your company can provide a very strong, high quality foundation to expand and grow. Here are three reasons organizational feedback is important:
1. Feedback lets employees feel like they are part of something bigger.
A leading concern in today's corporate world is workplace loneliness. This phenomenon leads to decreased worker engagement, a diminished desire to thrive in a work environment, and the inability to actively seek out connections with coworkers. All of which can lead to a poor Worker Experience, and a sad company culture. Regular feedback, however, can change this. When a manager works one-on-one with an employee, that employee feels rewarded. Studies show that interpersonal communication, no matter how small, can lead to an elevated work experience, and this is the kind of interaction feedback can provide. Whether it's over the results of a study, the turnout of an event, or the findings from a survey, feedback makes a worker feel as if the work they are doing is important, needed, and valued.
2. Feedback allows for a smoother integration, both on a large and small scale.
According to Kim Heger, Senior Director of Change and Culture at Appirio, a Wipro company, "One of the most important aspects of managing change is open and honest communication." Without a doubt, change will find its way into any company, no matter how big or how small, and being able to properly manage that change will be the key to whether or not a company survives and prospers. Heger says that "from an integration perspective, feedback allows for continuous improvement in all that we do. We need to know what's working and what's not working, so that we can course correct, and adjust plans that will create positive results, both at an individual and company level." Change can be anything from a company merger, to a new internal communications system, and employees need to be comfortable knowing that their employers will provide a solid system of feedback during times of change and integration.
3. Feedback helps companies find, recruit, and hire the best candidate for the job.
Companies also use feedback to improve and perfect the recruitment process within HR. At Appirio, Kellie Hiatt, Manager of Recruitment Marketing and University Recruiting, says that it is incredibly important to provide, "transparent reasoning as to why we aren't moving forward [with a candidate] so it's clear." Otherwise, the company will develop a reputation for neglectful communication, and this will impact the quality of recruits that are looking into the job. This type of feedback provides a positive environment for the worker's experience, as they do not have to guess as to why the recruitment process did or did not go well, but rather it is given to them in a very professional, empathetic, and honest manner.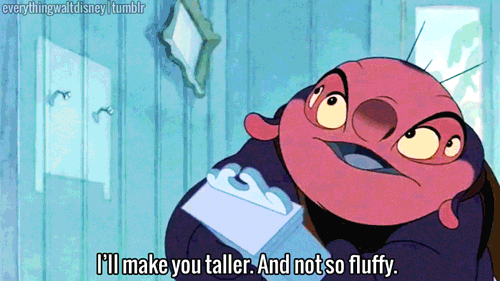 We want to help you enrich company culture and provide tools for worker engagement. Read our Recipe for Worker Engagement to find out how strengthening WX can drive profits and company success. Additionally, we invite you to attend a free Virtuous Cycle Diagnostic Workshop to determine how we can help you strengthen your worker engagement.