By Balakrishna Narasimhan (@bnara75)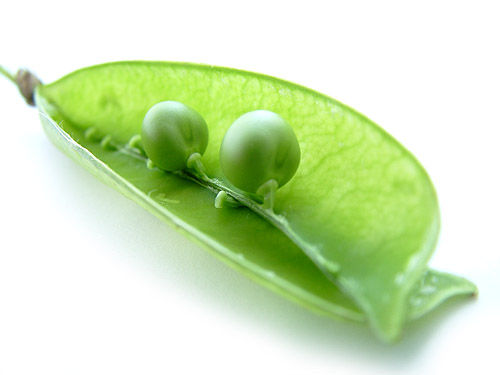 This week, Salesforce will be announcing their plans for Work.com, which is their broader vision for social HR, building on their Rypple acquisition. This comes on the heels of Salesforce's ~$600M+ acquisition of BuddyMedia and the announcement of their Marketing cloud a few months ago. While marketing feels like a natural extension of Salesforce's CRM expertise and platform, HR or "Work" might at first seem like a non-sequitur. But, marketing and HR aren't as different as they may appear at first. Both organizations are in the process of rethinking how they relate to their customers (prospects/customers for marketing and employees for HR) and the role they play within their own companies.

Social Shifts the Focus to the Individual
Both marketing and HR are being changed dramatically because of social networking. For marketing, the
obvious impact has been the way interactions with customers have completely changed from structured interactions that are controlled by the company, e.g., advertisements, events, customer service calls, survey feedback, etc. to interactions with customers on social networks where the best the company can do is engage and influence the conversation. The notion of a brand that a company can control seems almost quaint in this world. Just ask Progressive Insurance. Marketers now need to understand what people are saying about their company on social networks, engage with customers and prospects on social networks and try to create advocates who can spread the word about their companies. Marketing is no longer about trying to broadcast messages and hammer prospects into submission. It's increasingly about creating engaging content and customer experience "a-has", like responding quickly to a complaint on Twitter, to delight customers and inspire them to become advocates.
So what this have to do with HR? One of the primary functions of any HR organization is recruiting and nurturing talent. In much the same way that marketers are trying to grapple with customers having their own voice, HR is trying to navigate the fact that current, former and prospective employees now have a loud voice. Whether on Twitter, Facebook, LinkedIn or sites like Glassdoor, people can share exactly what they think about an employer. Information that HR holds dear like compensation information is out there. Getting the best new talent into an organization means identifying experts on social networks, engaging with them and positioning your company with them. And it doesn't stop at recruiting. Once an employee is on board, HR's job is shifting from performing various administrative functions for that employee (payroll, benefits, performance reviews, training coordination, etc.) to taking a more active role in engaging and developing that employee. So, like marketing, HR in the social world is increasingly about employee engagement and advocacy.
There's More Consumer and Employee Data Than Ever

In marketing, the amount of customer data has been exploding over the years. As of 15 or so years ago, cutting edge marketers had data on who responded to their offers (by demographic or geo), understood purchase history and could maybe predict what offers people would respond to. There was not a lot of behavioral information beyond whether you bought something or responded to an offer and there was very little information about the customer beyond demographics. The internet and online marketing added a lot of new information to the picture including what people are looking for, what sites they visit, what ads they click on and of course, what they purchase. It even became possible to tie purchases to whether people had seen an ad or visited a site. The ultimate unmeasurable, the ad, was starting to become measurable. For a time, it even seemed like Google was going to bring their brand of quantitative advertising to radio and TV but that still hasn't happened. What has happened though is that with the growth of Facebook, Twitter and other social networks, the amount of data on the individual customer has exploded and it's actual behavioral information, rather than stated preferences. There's now information about not only what your customer is interested in, but also how they feel at any time, who their friends are and more. Mobile has also brought the dimension of location into it. Marketers are giddy with the possibilities but making sense of all this data is both a major challenge and an opportunity for marketers to bring an entirely new type of value to their organizations.
In a similar way, HR has always been quantitative, especially in the areas of compensation, benefits, career development and performance management. Within their companies, HR has always had good, albeit siloed data on employees, objective-seeming measures of employee performance and even forced rankings of employees. Outside their organizations, HR has always relied on industry benchmarks and other data to set compensation, benefits levels, etc. With the growth of the Internet, HR teams were able to start collecting data on job applicants and start developing analytics on good or poor sources of employees. But one area that'd always been lacking was objective information and predictors of employee performance, engagement, and potential. Performance reviews in most functions outside sales are based on stated opinions, as are employee satisfaction surveys. This is very analogous to where marketing was before the social era. With the explosion of information now available about how employees are sharing information and influencing others both within and outside their companies, there is now a lot of data about the impact employees have on others. There's also an opportunity to bring together HR information with time-tracking and financial information to start to define the cost of work. While it's clearly recognized that marketing has shifted into a new world of data analytics, it's a bit earlier on the HR side. However, forward thinking analysts have recognized the coming big data era of HR.
Expectations are Changing Dramatically
In addition, both Marketing and HR are expected to do a lot more in today's environment than they were in the past. Marketing is no longer just about being good brand stewards, creating snappy advertising and running events well. Marketing is now expected to demonstrate direct impact on the business, in the form of innovation, pipeline, customer engagement and advocacy.
HR in the past was primarily focused on operations. HR officers who ran flawless operations and kept their costs low were safe in their positions for years. But, that's no longer sufficient. In an increasingly services and information-centric world, talent and culture are what separate winners from losers in the marketplace. HR is being asked to create talent management strategies across the entire employee lifecycle. So, now in addition to operations, there's a lot more emphasis on areas like collaboration and employee engagement.
Technology Decisions Have Become too Important to Delegate
Technology shifts and social are driving the transformation of both functions. In the past, Marketers and HR executives might have delegated many of their technology decisions to their colleagues in IT. But that's no longer feasible. The success of both marketing and HR depends more than ever on having the right technology platform to engage differently with customers and employees. With CMOs expected to spend more on IT than CIOs in 5 years, this shift is well underway in marketing.
For HR, this shift is in its early stages. The rapid growth of cloud HCM, is being driven by forward-thinking HR leaders and is the beginning of HR taking back control of their applications. Between driving major cloud ERP initiatives and collaboration and social strategies, we think the day we'll see an article about CHROs spending more than CIOs is not too far away.
Salesforce's entry into both marketing and HR over the past year is no coincidence and we're excited to see what they have in store for us this week!